People
The staff, volunteers and board members who make it all work.
Our favorite people.
Sauvie Island Center is run by a small staff and a board of directors. In addition, we are supported by a robust team of volunteers who are the backbone of our organization. Simply put, we would not be able to do what we do without them.
Staff
Elizabeth Schmitz,
Executive Director
We welcome our new Executive  Director Elizabeth Schmitz. Elizabeth's passion for agriculture began when she enrolled in an urban farm course at the University of Oregon in 1997. For Schmitz, farming represents the intersection of her interest in science and the real-world need to feed and nurture people.
Schmitz, a Certified Master Environmental Educator, holds a Bachelor of Science in Geography with a Minor in Environmental Studies from the University of Oregon and a Master of Science from Western Kentucky University. She also holds a Permaculture Certificate from the Occidental Arts and Ecology Center in Sonoma County, California.
Last year Elizabeth and her husband returned to Oregon, where they look forward to enjoying the scenic beauty of her home state. When she is not on the farm or out in nature, you'll probably find Elizabeth tending to her own kitchen garden. She is thrilled to have been selected as the new Executive Director and looks forward to the challenge of stewarding of the Sauvie Island Center to new heights.
Sarah Philips, Education Program Manager
Sarah joined the Sauvie Island Center team in 2016. She grew up in suburban Kansas City and first became captivated by the outdoors after attending summer camp in the Colorado Rockies.
Sarah originally came to the northwest to work at Mount St. Helens, where she spent five seasons as a park ranger. She received her BA in Environmental Education from Western Washington University. She has also worked as an outdoor instructor for OMSI, Trackers Earth, Georgia 4-H, and most recently worked as an outreach educator at the Oregon Zoo. Sarah is passionate about helping kids to discover their own personal connection with the natural world and become environmental stewards.
When she isn't out on Sauvie Island, Sarah spends her time hiking, cycling, playing guitar, and tending her own garden. She is also an avid baker and cook, and especially loves to experiment with fresh, seasonal ingredients.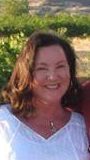 Joanne Lazo, Marketing and Development Manager
Joanne Lazo joined the Sauvie Island Center staff in March of 2011 as Marketing Manager.  She grew up in the Pacific Northwest where her first job was picking strawberries on the small farms that dotted the hills west of Salem.
After graduating from the University of Oregon and spending several post-college years working in advertising in New York City, the beauty and bounty of Oregon called her home. Recently, Joanne served as Marketing Director for the Portland Le Cordon Bleu College of Culinary Arts, where she developed and administered the school's corporate giving program.
Joanne has always been committed to community service, volunteering with the Volunteer Action Committee of Eugene while in college. While living in New York she volunteered with an after-school tutoring program at a homeless shelter near her apartment. When she returned to Oregon, Joanne volunteered with a variety of education-based non-profit organizations.  Working with the Sauvie Island Center allows Joanne to merge her two passions: commitment to community and a love of fresh, local food.
Jules Montes, Program Coordinator
Jules Montes moved to Portland 9 years ago from North Carolina. Following her passion for health and wellness she became a certified yoga teacher, completed an organic farming apprenticeship through OSU Extension, and is pursing a BS in Community Health Education with a minor in Graphic Design. Since 2014 she has worked with the Sauvie Island Center in multiple roles including lead educator, summer camp counselor, managing the Grow Lunch Garden, volunteer coordinator, and promoting community engagement.
Jules brings enthusiasm for connecting children and communities to land stewardship and to organic produce. Her favorite thing about working with the Sauvie Island Center is seeing kids' excitement when they taste fresh vegetables straight from the Grow Lunch Garden!
When she's not on the farm, Jules enjoys yoga, backpacking, rock climbing, digital and film photography, and playing the ukulele.
Board of Directors
Paul Bock, Board Chair
Paul grew up in Portland learning about food, farming and the land from his parents who are avid gardeners, outdoor enthusiasts and retired educators.  He is a product of public schooling during years of healthy budgets, when education was allowed to include greater exposure, inside and outside the classroom, to learning about the interdependencies of the land, wildlife and humans; today, many students today cannot claim this advantage.  Paul's involvement is rooted in his belief that organizations, like Sauvie Island Center, provide access to the food-farming-land education that may not be available to children today.
Paul received a Bachelor of Arts in History from Washington State University.  He is employed as a project manager for Yahoo! and is involved with the Yahoo! Employee Foundation, an employee founded organization that donates time, talent, and money to benefit local non-profit organizations and charities.
Paul loves spending time with his wife and children exploring the great outdoors, whether that is in their own yard, on Sauvie Island, out in the Gorge or beyond.
Daksha Jackson, Board Treasurer
Daksha Jackson is a transplant from Penang, Malaysia. On trips to India, where her parents maintained a farm, she learned the importance of water, climate and soil. Daksha remembers eucalyptus trees, mangoes, coconuts, vegetables and roses and fresh food every day.
She has a Bachelor of Science in Accounting and is a Certified Management Accountant. She has managed several small startups and non-profit organizations. She enjoys international travel, long walks in Northeast Portland and cooking vegetarian food with her husband and daughter.
Mary Rait, Secretary
Mary Rait grew up in southeastern Arizona.  Her first experience with farming was visiting her grandparents' farm in Sonora, Mexico.  During her visits, she was able to witness how challenging it is to till a field without a tractor, water fields in an arid climate, and then harvest crops of chili and garlic by hand.  These experiences gave Mary a real "farm to fork" perspective.  Mary's interest in the Sauvie Island Center comes from her desire to provide opportunities for children to learn where food comes from and discover connections between farming the land and food.
Mary has a Bachelor of Science in Food Science and a Master of Public Administration.  Mary has worked for over two decades in the food industry and is currently at Craft Brew Alliance where she is responsible for regulatory compliance issues. In her spare time she enjoys running marathons, biking, hiking, cross country skiing and spending time in the wilderness when she can. Mary moved to Portland fifteen years ago and takes great pride in the NW as her home.  She is married and has two teenage daughters.
Aaron Abrams
Aaron Abrams is a native Portlander, and 4th generation Oregonian. His connections to Sauvie Island began nearly as soon as he could walk, with regular trips to the island to pick berries or visit the pumpkin patch.
Aaron works for the City of Gresham, where he manages the Office of Neighborhoods and Community Engagement. He holds a BA in political science from the University of Oregon and a Master's in Urban and Regional Planning from Portland State. He has worked on a range of food systems and strategic planning efforts, including the Sauvie Island Center and Zenger Farm strategic plans, as well as the Portland Metro regional strategic plan for resource conservation and recycling.
Aaron lives in Southeast Portland where he enjoys cooking, soccer, running, and experimenting with his garden.
Rachel Dummigan
My name is Rachel Dummigan. I recently joined the board of Sauvie Island Center – this amazing non- profit organization that serves to educate youth about food, farming and the land. I am a Family Nurse Practitioner who has been working in public health care for 21 years.
As a health care provider who has the opportunity to work with children, adolescents and their families, I see first hand the health effects of not having access or exposure to healthy foods.
I connect with the mission of providing hands on outdoor education, an interactive science lesson where they learn about healthy soils, composting and pollination. I feel strongly about providing kids exposure to the land and organic vegetables to help promote healthy behaviors!
Aly Ferris
Aly grew up on a Christmas tree farm outside of North Plains, OR. Her parents started bringing her to Sauvie Island to pick berries, peaches, and pumpkins when she was 6 years old, and she's been trying to find excuses to spend time there ever since.
Aly teaches 6th, 7th, and 8th grade Language Arts at the island school and every year brings her 7th graders to the Sauvie Island Center for a field trip as part of their Food Unit. Aly strongly believes that food is tied to culture, and that teaching kids how to eat and appreciate where their food comes from is as important as teaching them the difference between a comma and a semi-colon.
In her spare time, Aly enjoys hiking, reading, drinking coffee and wearing wool socks.
Shari Raider, Founder
Shari Raider founded Sauvie Island Organics in 1993, and is dedicated to growing a wide array of high quality seasonal produce for local markets. The farm markets its produce through a 200-member Community Supported Agriculture (CSA) program and to many of Portland's premier restaurants. Over the years, the farm has demonstrated its commitment to the community by hosting educational programs, coordinating volunteer work parties, organizing seasonal farm festivals and playing host to numerous school groups connecting urban youth with farming.
Looking for land to farm, Shari moved to Portland after receiving a certificate in Ecological Horticulture from the University of California at Santa Cruz (UCSC). Before entering the Farm and Garden Program at UCSC, Shari worked and apprenticed in some of the finest restaurants in California's Bay Area. Shari apprenticed at Chez Panisse, Le Trou and The Acorn Café, then spent a year cooking at Greens in San Francisco. "I had the privilege of being taught by great chefs who truly believed in the phrase 'buy local'," she says.
Shari earned a BA from Cornell University, majoring in Hotel and Restaurant management. While there, she ran a weekend food program at a local community center. Every Saturday and Sunday, people gathered for a free hot meal they could not otherwise afford. Each week, local restaurants and businesses donated food to feed the community.
Rich Schwartz
Despite growing up in the Garden State (New Jersey) and having a small backyard garden as a kid, Rich didn't really think too much about where his food came from until he moved to Oregon after college. That's when he started shopping at farmers markets and natural food stores, and connecting the great flavor and high quality of the local produce to the hard work and commitment of local farmers. Rich joined the CSA at Sauvie Island Organics in 2002, and has been a member ever since.
After a successful career in software development, Rich returned to school in the Fall of 2014 and completed an MBA degree with a focus in sustainability at Portland State. After graduation, Rich began an internship at Oregon Food Bank, where he works on special projects for the group responsible for sourcing the food they distribute. Rich feels very passionately about food issues, and hopes his future career path will enable him to address some of the many problems of the conventional food system.
When not working or studying, Rich enjoys spending time outdoors hiking, backpacking, cross country skiing and bicycling, and time indoors cooking, knitting and dancing many different forms of dance with his partner Francine.
Cory Schreiber, Advisory Board Member
An Oregon native, Cory Schreiber opened Wildwood Restaurant in 1994 and rapidly became a leader in the region's bustling culinary scene. Cory won the James Beard Award in 1998 for Best Chef Pacific Northwest – a fitting tribute to a man who cherishes the land, its people, and produce much in the same way Beard, a native Oregonian himself, did.
After leaving Wildwood in 2007, Cory applied his considerable experience and knowledge of local food as the Farm-to-School Program Manager at the Oregon Department of Agriculture.  In this role, he helped develop a program that connects Oregon's K-12 schools and local farms, with the goals of serving healthy meals in school cafeterias, improving student nutrition, providing educational opportunities in nutrition and agriculture, and supporting Oregon's farmers.
Cory is the author of two cookbooks:  Wildwood: Cooking from the Source in the Pacific Northwest, (Ten Speed Press, 2000) and Rustic Fruit Desserts (Ten Speed Press, 2009, co-authored by Julie Richardson).
Volunteers
The Sauvie Island Center is thriving thanks to the hard work of our talented and dedicated volunteers! Click here for a list of our current volunteers.
Each season we profile a few of our outstanding volunteers in our Volunteer Spotlight.
Are you passionate about gardening, nature, or working outdoors with children? If so, consider volunteering with Sauvie Island Center! Volunteers lead small groups of elementary school students through interactive, hands-on, farm-based lessons on plant life cycles, soil science, pollination, and more. Learn about volunteer opportunities here.