Family Farm Days
Bring your family for a day of fun, food, and community on the farm
Fun for the whole family on the Farm!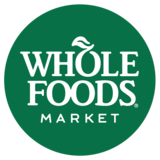 Family Farm Days, brought to you by our partners in farm-based education, Whole Foods Market, offer parents and kids the chance to explore, taste and grow together on the farm and in nature.
2020 Family Farm Days
As of now, we have paused plans for Family Farm Days this year. We are closely monitoring social distancing health and safety protocols and look forward to planning many wonderful events at Topaz Farm when we are able. We will update this page as soon as anything changes!
Additional support for Family  Farm Days has been provided by PDX Parent and West Multnomah Soil & Water Conservation District.